Zameer Upadhya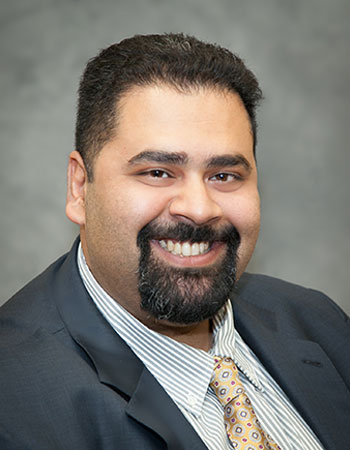 Zameer Upadhya serves as Chief Executive Officer. Most recently he was recognized by the Houston Business Journal as one of the 2015 40 under 40 business leaders. He is a serial entrepreneur having founded a number of successful companies. Zameer co-founded My Harvest Field Insurance and Financial Advisors that has offices in Houston, Tampa, and New York. My Harvest Field provides financial, insurance, and tax planning advice to high net worth individuals, family offices, and successful corporations. His past experience includes the State Farm Insurance agent training program where he graduated with the Most Valuable Agent in Training award. Prior to State Farm, he was an auditor with BDO Seidman, LLP. He began his career with Johnson & Johnson as a financial analyst in their prestigious Financial Leadership Development Program.
Leveraging his business experience, Zameer actively serves as a volunteer leader in the community. He currently serves as the Treasurer and Board member for Advance Houston, board member of the Big Brother/Big Sister National Hispanic Advisory Board, and council member of the Young Entrepreneurs Council. Previously he was President of ALPFA (Association of Latino Professionals For America) Houston. He also was founder and President of the ALPFA FIU and ALPFA Miami Chapters. He is the youngest person in ALPFA history to serve on their National Board of Directors. Zameer served as Director of Student Affairs, South Region Director, and Technology Director for over seven years. For his efforts he was awarded with the ALPFA National Student of the Year in 2002, the ALPFA National Most Promising Business Professional Award in 2005, and the ALPFA National Lifetime Achievement award in 2013. Zameer is also the recipient of the ALPFA/ University of Phoenix Professional Leadership Scholarship.
Zameer is a Beta Gamma Sigma graduate of Florida International University (FIU) and Barry University, both in Miami, Florida where he earned a Bachelor of Accounting and a Bachelor of Biology respectively. He also holds a Master in Health Administration from the University of Phoenix. Through college he completed successful internships at Rice University, the Baylor College of Medicine, Johns Hopkins School of Medicine, the National Institutes of Health, and PricewaterhouseCoopers.
He currently resides in Houston, Texas. Raised in one of the toughest neighbourhoods in Miami he believes that anyone can make their dreams come true and that success is Imminent!
Contact Zameer Upadhya